What's happening
Recent news
Associate Professor Kalina Yacef to participate in VC Sponsorship Program
Associate Professor Kalina Yacef from the School of Information Technologies has been selected to participate in the prestigious Vice-Chancellor's Sponsorship Program.

This program aims to accelerate the careers of high-potential, culturally- and linguistically-diverse women in regard to the dominant culture at the University, and Aboriginal and Torres Strait Islander women from both Professional and Academic career paths. Associate Professor Yacef, along with 12 other career-focused female leaders, will be provided with development to expand their leadership skills, experience, networks and visibility through access to a senior career sponsor, and a program of targeted career development workshops and events over the next ten months.

Please join us in congratulating Associate Professor Yacef in this excellent achievement.
28 July 2017
The University of Sydney boasts four hopefuls to take out the Australian Museum Eureka Prizes, each displaying leadership and innovation in their notable efforts to lead critical advances in Australian science.
More...
26 July 2017
The University of Sydney is excited to announce its leading role in supporting schools to implement Australia's Digital Technologies curriculum.
More...
Notable books and Articles list
A recent research paper by Professor Albert Zomaya and collaborators has been selected for inclusion on the Computing Reviews 21st Annual Best of Computing Notable books and Articles list.

The list is announced in July and consists of papers from the previous year, nominated for inclusion by reviewers, Computing Reviews category editors, the editors in chief of journals they cover, and others in the computing community.

Albert's paper "An Efficient Privacy-Preserving Ranked Keyword Search Method" is the only paper published in IEEE Transactions on Parallel and Distributed Systems that made it on the list this year.

Congratulations Albert!
4 July 2017
Dr Nicky Ringland, from the School of Information Technologies, has been recognised by Australia's peak body in science and technology as a Superstar of STEM [science, technology, engineering and mathematics].
More...
3 July 2017
University of Sydney researchers are building a new super-fast, safe blockchain technology that has the potential to revolutionise the global economy.
More...

Dean's Faculty Awards
Congratulations to SIT staff members recognised by the Faculty of Engineering and IT for excellence in teaching and tutoring. The Dean's Faculty Awards were presented to Associate Professor Irena Koprinska for Outstanding Teaching and student Jessica McBroom for Outstanding Tutoring, in acknowledgement of their great work in 2016.
21 June 2017
At 22 years of age while studying Computer Science and Technology at the University of Sydney, Ruchir Punjabi started Langoor – a digital marketing agency – from his living room. Today, this venture is a thriving global business that spans five countries.
More...
8 June 2017
The University of Sydney has launched a new $7.5 million research centre in partnership with world-leading robotics company UBTECH Robotics to explore untapped opportunities in Artificial Intelligence (AI). More..
Professor David Lowe receives HEA Fellowship
7 June 2017
Professor David Lowe has received one of five prestigious Principal Fellowships, in recognition of teaching excellence from the Higher Education Academy.

The fellowship demonstrates professionalism in learning and teaching in higher education. While the Higher Education Academy (HEA) is based in the UK and is commonly required in the UK education sector as a condition of appointment and promotion, increasing numbers of higher education institutions globally have adopted the scheme to recognise the practice, impact and leadership in teaching and learning of staff working at all levels across universities.
Professor Dacheng Tao appointed Laureate Fellowship
5 June 2017
Professor Dacheng Tao has been awarded a prestigious ARC Australian Laureate Fellowship with total funding of $3.2million for his research program "On Snapping up Semantics of Dynamic Pixels from Moving Cameras". Professor Tao was one of only three University of Sydney Laureate Fellow recipients, from 17 awarded nationally.
12 April 2017
There are two sides to the work of Emeritus Professor Vaughan Pratt. He is a pioneering mathematical theorist who has consistently opened up new areas of thought. He is also a real-world problem solver tackling everything from self-driving cars to his new field of investigation, climate change.
More...
29 March, 2017
When you're a 17-year-old with a passion to change the world, it's not just about choosing the right degree at the best university, it's about the possibilities offered beyond the lecture hall.

At the University of Sydney, the Sydney Accelerator Network (SAN:IT) gives enterprising students with dreams of Silicon Valley the exposure to innovation in the technology space. Teaming students with academics and industry practitioners, SAN:IT promotes an entrepreneurial culture that encourages and supports startup business activities.

More...
27 March 2017
Mick Johnson is currently the CEO and co-founder of Lexy, a startup with 14 people in Sydney and San Francisco's Silicon Valley, working on one of the hardest problems in Natural Language Processing (NLP) and Artificial Intelligence (AI).
More...
Grant success
The School has recently been awarded grants to help fund innovative projects.

Professor Judy Kay and a multidisciplinary team with staff from IT, Psychology and Civil engineering were successful in their application for a Faculty Education Innovation Grant. The $30k grant "Dashboard to support student metacognitive processes" is focussed on is learning analytics. Many congratulations to the team!

A team from the school lead by Dr Bryn Jeffries, working with Associate Professors Kalina Yacef and Irena Koprinska and Dr Vincent Gramoli have received a Faculty Large Educational Innovation grant. Their project "Bringing PASTA to the Computer Science Education Community" received $35k in funding, and aims to make "the School's PASTA autograding tool available to the broader CS community, especially across the rest of the Faculty, as well as to CS departments at other universities."

Multidisciplinary teams were also successful in receiving funding from the innagrual Biomedical Engineering Collaboration Scheme, which partners the Faculty of Engineering and IT with Sydney Medical School (SMS) to foster new collaborations and incubate innovative research ideas that build scope for larger external funding opportunities.

Associate Professor Jinman Kim and Dr Ashnil Kumar Pablo will be working with staff from SMS on the "Development of a Computer Aided Diagnosis (CAD) technique for early detection of melanoma", and Associate Professor Simon Poon and Dr Kevin Kuan on the "Reduction in medication errors through the implementation and evaluation of a Medication Reconciliation tool in an Electronic Medication Management System (eMeds)". Both projects were awarded $10k under the scheme.
24 February 2017
Preparing today's students for the jobs of the future is what the University of Sydney's new Bachelor of Advanced Computing is all about. More..
25 January 2017
The NCSS Summer School brings together talented young people for an intensive course of computer programming and website development at the University of Sydney's School of Information Technologies.
More...


24 November 2016
The Faculty of Engineering and Information Technologies has attracted high-profile researcher, Professor Dacheng Tao, who will join the School of Information Technologies on 5 December.
More...
Commonweath Bank awards Cyber Prize to postgraduate students
In December, the Commonwealth Bank awarded two prizes to the top students in postgraduate cyber security units of study.

The $1000 prizes were awarded to Dacheng Zhang who received the top marks in INFO5011 Applied Cyber Security, and Kevin Liang who came top in ELEC5616 Computer and Network Security.

The students were presented with their awards at the Commonwealth Bank, in a ceremony attended by Terry Hamilton, General Manager, Cyber Architecture and Business Services, Brendan Hopper, Head of Cyber Architecture and Application Assurance, and cyber security lecturer Luke Anderson (pictured).

More information:
Commonwealth Bank Cyber Prize 2016

CBA offers $1k prize to nation's best cyber students
29 November 2016
Australian cloud computing specialist Professor Albert Zomaya from the University of Sydney will work with one of China's leading tertiary institution to create more environmentally sustainable data centres.
More...
25 November 2016
Dr Peter Liddicoat, a recipient of AMP Tomorrow funds and PhD graduate of Materials Engineering, has developed a new microscope that can unravel the 'DNA' of inorganic materials.
More...
23 November 2016
Professor Athman Bouguettaya says "Cloud computing, Big Data and the Internet of Things are the three key emergent paths for research innovations and those studying to be IT professionals."
More...
IT Innovation Breakfast Series - MHTI
On 21 September 2016, SIT hosted the second of its "IT Innovation Breakfast Seminar Series" showcasing the Master of Health Technology Innovation. Dr Bronwyn Evans, CEO of Standards Australia gave her keynote address, "De-Risking Innovation to Broaden Health Horizons", to a packed room of over 60 people.

Dr Evans is chair of the new Industry Growth Centre for Medical Technologies and Pharmaceuticals and CEO of Standards Australia - a leader in medical device regulations, process design and optimisation and engineering problem solving.

Together with a panel of speakers, Dr Evans discussed how companies can adopt agile approaches to develop innovation technology based solutions to real healthcare issues. The panel also discussed how to keep across the ever shifting regulatory and health technology assessment areas.

The panel included Associate Professor Behza Eftekhar, Dr Philip Boughton and Associate Professor Simon Poon from the University of Sydney, Bede O'Connor of 360 Knee Systems and Optimized Ortho, and Peter Simpson-Young, a neuroscientist and current MHTI student.
16 August 2016
A specialist research group has joined forces to analyse Hong Kong's largely untapped healthcare records.
More...
Analytic and Clinical Cooperative Laboratory for Integrative Medicine (ACCLAIM) launch
The University of Sydney has established a joint Big-Data laboratory with the Chinese University of Hong Kong, lead by the School of IT's Dr. Josiah Poon and Associate Professor Simon Poon.

The Analytic and Clinical Cooperative Laboratory for Integrative Medicine (ACCLAIM) lab will serve as a knowledge and discovery platform for scientists and clinicians to integrate the best of information technology, data analytic advancement, and clinical research for advancing evidence-based integrative medicine. Dr. Josiah Poon will serve as the lab's co-director and Associate Professor Simon Poon as a co-convenor.

An opening ceremony and inaugural symposium was held in July, to gather worldwide experts from Australia, UK, US, Mainland China and HK in the field of Chinese and Integrative medicine, to share knowledge, experience and insights of the advancement of this field, using biomedical, clinical and big-data approaches. More than 100 overseas and local participants attended the event.

Key themes of the symposium included challenges and opportunities for Chinese and integrative medicine research with Big Data, computational mining and bioinformatics, data analytics in clinical research and pragmatic clinical studies and evidence based research for Chinese and integrative medicine.

Full symposium program

Watch video of the launch.
Linkage Grant success
The School did exceptionally well in the recent ARC Linkage Grant rounds with grants awarded for collaboration with industry in the health sector, document storage, visual analytics and cloud storage. Congratulations to all the staff involved!

Professor Alan Fekete; Associate Professor Uwe Roehm; Dr Michael Cahill in collaboration with MongoDB Australia ($239,26 in funding for their project Improving provision of a document store as a service in a public cloud).

Professor Dagan Feng; Dr Jinman Kim; Professor Michael Fulham; Associate Professor Stefan Eberl in collaboration with Royal Prince Alfred Hospital ($360,000 in funding for their project A data science framework for modelling disease patterns from medical images).

Professor Seok-Hee Hong; Professor Peter Eades; Dr Weidong Huang; Dr Cristina Cifuentes; Mr Nathan Hawes in collaboration with Oracle ($382,000 in funding for their project Visual analytics for massive multivariate networks).

Professor Albert Zomaya; Professor Zahir Tari in collaboration with Jemena Electricity Networks (VIC) ($390,000 in funding for their project Cloud-data centres resource allocation under bursty conditions).
19 February 2016
An international research team has provided evidence for the first time of the vulnerability of electronic communication via email.
More...


4 January 2016
Summer school brings together passionate young coders. 100 year 11 and 12 students are participating in an intensive coding summer course this week at the University of Sydney.
More...
Excellence in Research for Australia (ERA) outcomes
17 December 2015

The University of Sydney received the highest score of 5 ("Well above world standard") for Information and Computing Sciences research performance in the Excellence in Research for Australia 2015 Report.

Further details - ARC ERA outcomes website.

ERA aims to identify and promote excellence across the full spectrum of research activity in Australia's higher education institutions. ERA evaluates the quality of research against national and international benchmarks

Previous rounds were held in 2010 and 2012 (pilot in 2009).

The ERA results just released and compiled by the Australia Research Council (ARC) give us an indication of a University's research performance. Each University submits information on research outputs over the past few years. These include journal papers, books, conference proceedings and non-traditional research outputs such as translations, exhibitions and creative works. Universities also provide information on the applications of their research, which may include patents and commercial income. In addition to the university research, researchers themselves are evaluated by esteem measures that include competitive fellowships and memberships of academies.

Research quality is evaluated in groups defined by 2-digit and 4-digit Field of Research (FoR) codes. The final report of the University's research quality rates the performance in each FoR code against a world standard, using a scale of 1 to 5. A score of 3 is research at world standard; a 4 is research above world standard; and a 5 is research well above world standard.

The University of Sydney has attained a score of 5 in the category Information and Computing Sciences, and also in Computation Theory and Mathematics, and Distributed Computing.
Sydney progcomp team on the way to NZ regionals
Team Sublime3 from the University of Sydney has been invited to compete in the ACM ICPC South Pacific Programming Contest in Auckland.

David Zhao, Erica Hu and Nick Armstrong (pictured) ranked 3rd in the South Pacific Central Division in the competition.

Congratulations to Erica, Nick and David, and to coach Ben Drinkwater.

9 July 2015
University of Sydney Cloud computing expert Professor Albert Zomaya has been awarded a prestigious Australian Research Council Linkage Project grant.
More...
13 April 2015
As healthcare increasingly depends on the innovative use of modern technologies the University of Sydney has announced a first of its kind master's degree aimed at developing leaders in the emerging field of health technology - the Master of Health Technology Innovation.
More...
28 January 2015
They may not own computers or know how to blog or tweet yet but learning computer programming may help many Cambodian children find their way into future careers.
More...
28 November 2014
Young students with a vision of entrepreneurial success will be mentored by industry professionals through the new Sydney Accelerator Network (SAN) launched at the University of Sydney's School of Information Technologies.
More...


28 October 2014
Australian cloud-computing experts based at the University of Sydney will work with researchers in the United Arab Emirates to find better methods for exploring and exploiting large quantities of stored data.

Professor Albert Zomaya, Chair of High Performance Computing and Networking, and his colleague Dr Young Choon Lee from theSchool of Information Technologieshave been awarded a $920,000 ICT Fund grant to support their work into the design and development of scalable solutions for the storage and accessing of large volumes of data. The pair will work in collaboration with researchers from Khalifa University, UAE, headed by Dr. Paul Yoo.
More...
2 September 2014
When University of Sydney PhD candidate Kenny Sabir isn't composing music he is deconstructing chromosomes. The musician and IT student won the University's Three Minute Thesis finals held on the weekend with his presentation on understanding chromosome structures.
More...
12 June 2014
Biomedical imaging is transforming medicine with movie-like CGI and large data sets playing a central role in the revolution according to the University of Sydney biomedical engineers hosting the 31st Computer Graphics International Conference.
More...
4 June 2014
Biomedical research students at the University of Sydney been awarded 1st place in the annual Cross Language Evaluation Forum image challenge for developing a unique algorithm that automatically analyses 3D computed tomographic liver images.
More...
Keeping the cloud clean
3 June 2014
With hundreds of data centres, thousands of server rooms and individual racks in Australia alone there is an urgent need for industry to fully address the environmental impact of cloud computing, says the University of Sydney's Professor Albert Zomaya.
More...

28 May 2014
Designers of large public interactive displays (PIDs) should expect playful responses to these displays. This was the unexpected finding from a study by an inter-disciplinary group of designers and computer scientists at the University of Sydney.
More...
Congratulations Professor Albert Zomaya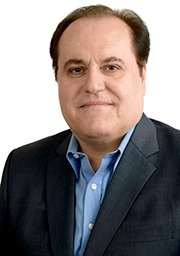 27 March 2014
Professor Albert Zomaya has been awarded an IEEE Computer Society Technical Achievement Award. The award recognises Professor Zomaya's "outstanding contributions to the solution of scheduling problems in parallel and distributed computing systems." The prestigious award is given to renowned technologists who have made contributions in the past 10-15 years that have significantly promoted technical progress in the field.

The award coincides with the publication of Professor Zomaya's new book, "Biological Knowledge Discovery Handbook: Preprocessing, Mining and Postprocessing of Biological Data". The book is co-authored by Professor Mourad Elloumi, from the University of Tunis-El Manar, Tunisia.
26 February 2014
Details on how to fingerprint herbs, isolate and identify herb potency or connect massive clinical datasets are among the topics of a new reference tool released today by University of Sydney academics.
More...
22 January 2014
Algorithms that enable powerful and intuitive searching of large data have earned a University of Sydney Information Technologies senior academic the 2014 Computing Research & Education (CORE) Chris Wallace Award for Outstanding Research Contribution.

Associate Professor James Curran,from the School of Information Technologies will be presented with the prestigious trans-Tasman award at the Australasian Computer Science Week (ACSW) conference in Auckland, New Zealand on 21 January 2014.
More..